Covid update – The Socially Yours Allotment plot is back open. If you would like to come along, please call to let us know on 0161 480 4893. Socially Yours Friendship Group can currently only meet outdoors so we are meeting at Alexandra Park, Edgeley at 1.30pm, weather depending. Meeting point is the picnic benches near the car park. All welcome.
Socially Yours is a social club run by Quality Care of Cheadle in partnership with St Matthews Church to bring together members of the community that otherwise don't have anywhere to go. Any person of any age or ability is welcome to attend.
The club is run by Quality Care of Cheadle staff and there is always a fully trained first aider on site.
We hold sessions every Tuesday 1.30-3.30pm at St Matthews, Grenville Street, Edgeley, SK3 9EE.
We have regular games of bingo, quizzes, and do different types of arts and crafts plus much more. Each week we have a brew and biscuits or cake. Come along and join us.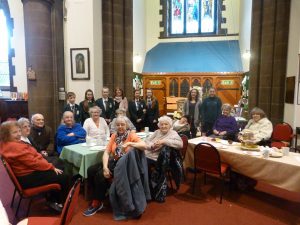 Socially Yours are proud to announce the opening of their Allotment Group. We will run out of Heathside Park Allotments and welcome everyone. The plot is accessible to everyone of all abilities to come and try their hand at growing plants and crops.
Opening times are Tuesdays 11am – 1pm, Fridays 11pm – 1pm and Sundays are by appointment. Please get in touch for more information on how you can join in.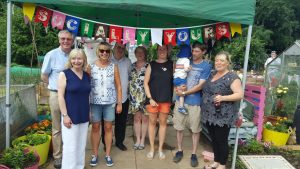 Socially Yours Facebook Feed